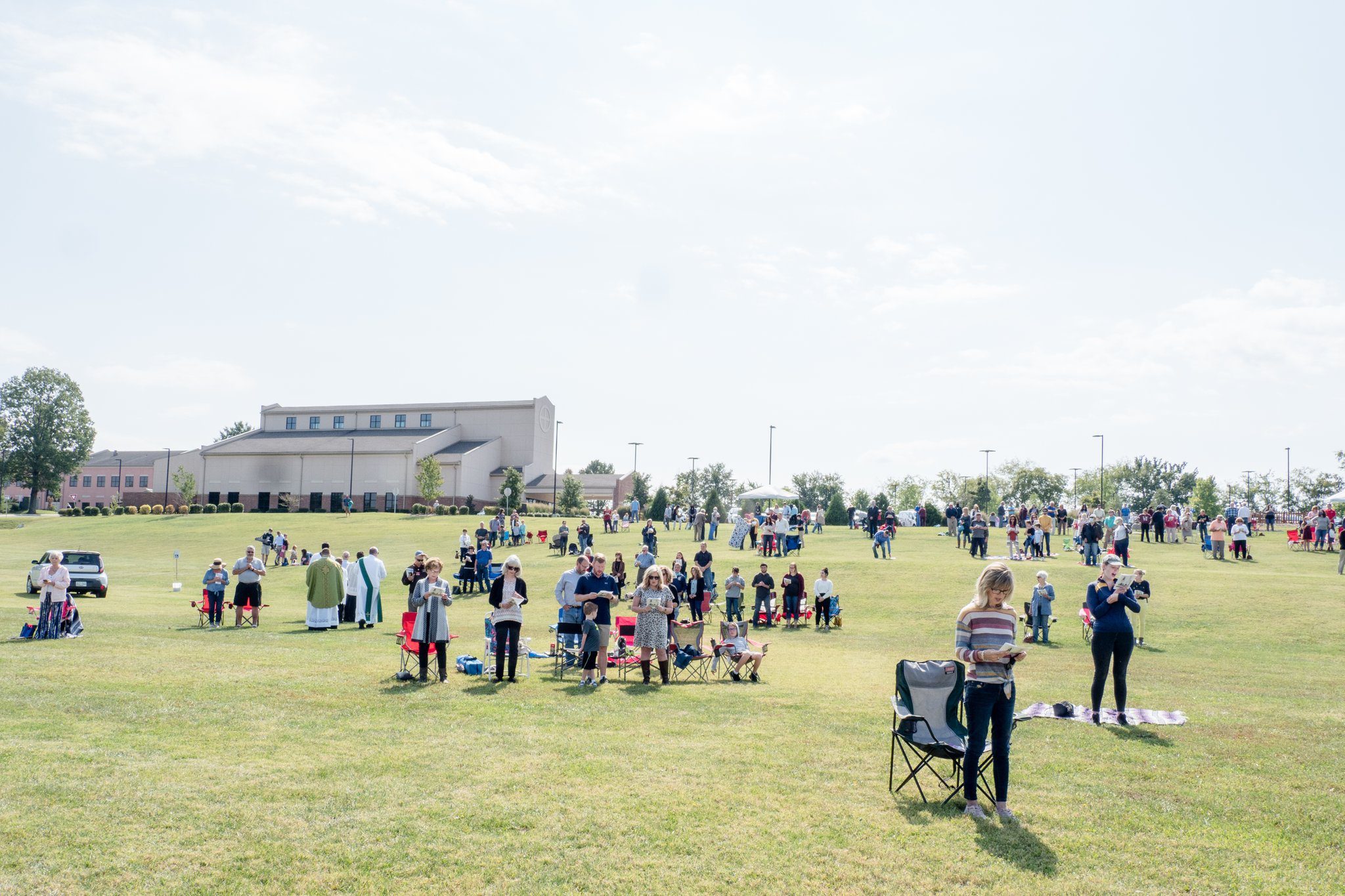 Join us for Mass Outdoors!
The tents are set up and we are ready to celebrate 11:00 AM Mass outside on Sunday. We encourage you to come out and worship with us. Feel free to bring your own tents, chairs and blankets. You are welcome to bring lunch for continued fellowship after Mass.
Thank you to parishioner Dan Smith with Set-Em Up Tents!