High School Youth
Lake House meets on Wednesday nights during the school year, beginning with Mass at 6:00 PM. Supervised by the Youth Ministry Coordinator and supported by Adult Volunteers, "Lifeguard" Peer Leaders guide fellow high school students in an engaging journey of prayer. High School students are given opportunities to grow closer to Christ through Masses, small group discussions, guest speakers, games, concerts, outdoor adventures, service opportunities, retreats, and mission trips. Parents participate by working in teams to provide Wednesday night Lake House dinners. To join our youth ministry team, contact the Youth Ministry Coordinator, Phillip Baker at 615-824-3276 ext. 3903.
Our Lady of the Lake Chapter
Fraternus is a virtue-based mentoring program with the goal of mentoring young Catholic boys into virtuous Catholic men – men of chastity, integrity, and discipleship. Seeking to renew the masculine heart through authentically Catholic formation in virtue, this brotherhood of disciples is open to all young men in grades 6 through 12. The group meets every Monday Night at OLOL from 6:30-8:30, and we are always looking for more men to step up as mentors. Contact Tom Wynne at 615-944-5825.
Downloads
Challenge Ceremony 2017 Flyer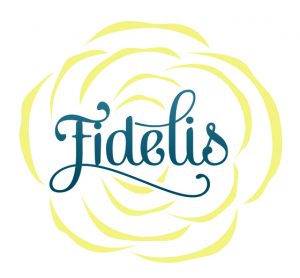 Fidelis is the sister ministry to Fraternus. Like Fraternus, it is a virtue-based program. This program is designed for young women in grades 6 through 12. We meet weekly for friendship, fun, and formation in the three theological virtues of faith, hope, and love along with the four cardinal virtues of prudence, temperance, fortitude, and justice. By accepting weekly invitations, which coordinate our virtue study with Sunday's gospel, women and girls seek to support each other in walking this path to joy in Christ. We are a sisterhood that enjoys sharing our faith while working together to develop and understand true femininity according to God's will. All girls ages 11 through 18 are invited to join! We are in need of more women to mentor. If interested, please contact Patti Deffendall at 615-944-8986. Fidelis meets Monday nights during the school year at OLOL from 6:30 P.M. to 8:25 P.M. in the teen room downstairs by St. Joseph's hall.
Catholic Heart Work Camp – stay tuned for more information!